The Legacy of Dana Crawford
The Legacy of Dana Crawford
When she was born in 1931 in the small town of Salina, Kansas, Dana Hudkins Crawford probably seemed like an unlikely bet to shape the future of Colorado's capital. Yet this pioneering preservationist and civic entrepreneur would grow up to do just that, establishing a legacy of placemaking that would change the face of Denver — and the fate of historic Denver Union Station — forever.
Growing up, Dana spent summers visiting her mother's relatives in Ohio, an experience she would later credit with inspiring her love of historic buildings. This appreciation only deepened during her college years, as she pursued a graduate degree in business administration at Boston's prestigious Radcliffe College — the coordinate institution for the then-all-male Harvard B School. The city's abundance of heritage structures and pedestrian-friendly neighborhoods left a lasting impression on the young Dana.
"Being in Boston was an inspiration," she told PBS in a 2016 documentary chronicling her legacy of historic preservation in Denver. "A complete inspiration."
After graduating from college, Dana relocated to Denver and began a career in public relations — experience she would credit with preparing her for her later work in historic preservation.
"I got to know how to sell an idea," she recalls.
It was in Denver that she met and married a geologist named John Crawford. Together, the couple had four sons, whom Dana raised while continuing to work part-time from their home in Capitol Hill — a rarity in an era where married women were expected to devote their energies exclusively to the often all-consuming duties of wife and mother. It was an early glimpse of the indefatigable energy and entrepreneurial spirit that would animate her later work revitalizing downtown Denver.
And while the legacy of Crawford's tireless work on behalf of the city's built heritage can be seen across Denver and beyond, we want to focus on three sites that have become emblematic of the modern Mile High City.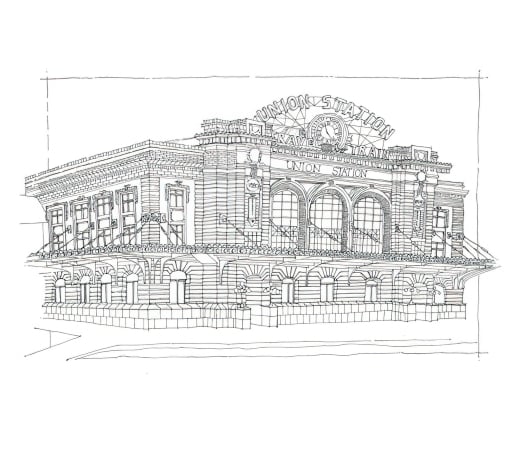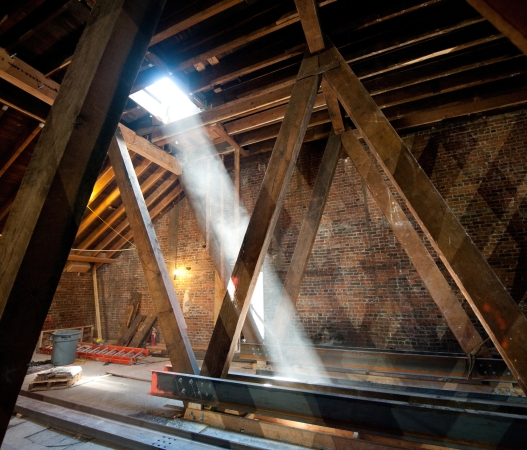 Larimer Square
Any discussion of the legacy of Dana Crawford has to begin in Larimer Square. As it happens, Crawford's impressive career in heritage preservation began with a chance encounter there, when her car broke down on that very block. Far from the vibrant city center it is today, at the time Larimer Square was known as Denver's "skid row" — not the sort of place a young wife and mother would typically find herself in the run of a day.
Despite this, Crawford found the residents of the place were friendly, and more than happy to assist her in calling for a tow truck. As she waited, she was struck by the beauty and historic significance of this often-overlooked corner of the city. The buildings, though dilapidated and badly maintained, boasted much of the same historic charm that had captured her heart in both Boston and Ohio so many years before.
"I realized that everything that became the city started in that block," she recalled.
Indeed, the stretch of Larimer between 14th and 15th Streets claims an historic significance that stretches back to the city's infancy. Named for city founder General William Larimer, the block was home to Denver's first commercial district, first residence, and first city hall. (Years later, thanks to the tireless efforts of Crawford and her allies, it would go on to capture yet another title: the city's first designated historic district.)
At the time, Crawford's vision for Larimer Square was at odds with the Denver Urban Renewal Authority (known as DURA), which planned to demolish more than thirty square blocks of historic buildings in Denver's downtown area to make room for new development. To counter this, Crawford formed Larimer Square Associates, which began quietly buying up the buildings and restoring them, one by one.
Their work was difficult, and at times all-consuming. As a woman-lead organization in the 1960s, they often encountered roadblocks in securing financing for their projects. As Crawford recalls, "The idea of loaning money to save some of the buildings on skid row, to an organization that was led by some dame, made it really easy for the bankers to say no." But over the course of more than two decades, Crawford's vision for Larimer Square became a reality.
Today, Larimer Square is regarded as a model for historic preservation and adaptive reuse. The best-preserved block of nineteenth-century buildings in downtown Denver, it's now home to dozens of shops, cafés, galleries, and offices, along with award-winning restaurants run by top chefs, including Troy Guard, Frank Bonanno, and Union Station's own Jennifer Jasinski.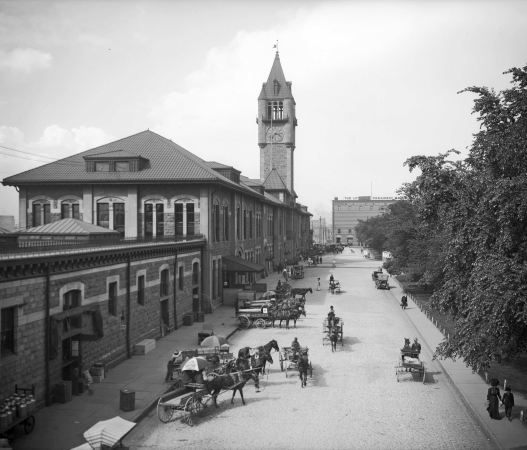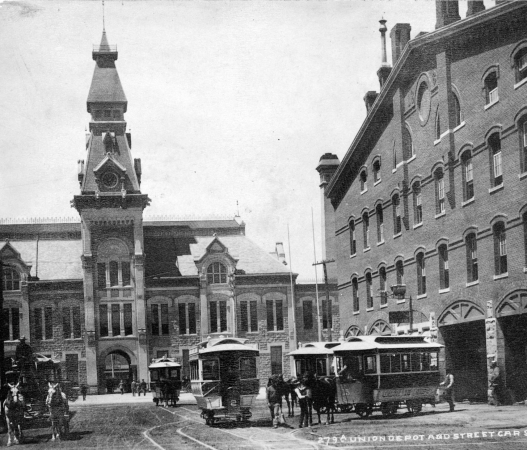 The Oxford Hotel
Designed by architect Frank Edbrooke and built in 1891, the Oxford Hotel was originally commissioned by brewing magnate Adolph Zang and bankers Philip Feldhauser and William R. Mygatt, who envisioned a luxury hotel to complement the nearby (and newly completed) Denver Union Station. But by the middle of the 20th century, the hotel had fallen into disrepair — which is when it came to the attention of Dana Crawford.
Fresh off her roaring success transforming Larimer Square, Crawford tapped Denver architects William Muchow and Associates to spearhead a total restoration of Denver's oldest hotel, which was completed in 1983. The team removed the dated drop-ceilings and linoleum floors to uncover the building's original historic features, including restoring the hotel's former speakeasy into an Art Deco-inspired cocktail lounge.
So successful was the renovation that the Oxford later served as inspiration for what is arguably Crawford's grandest, most ambitious project of all: the 2014 renovation of Denver Union Station.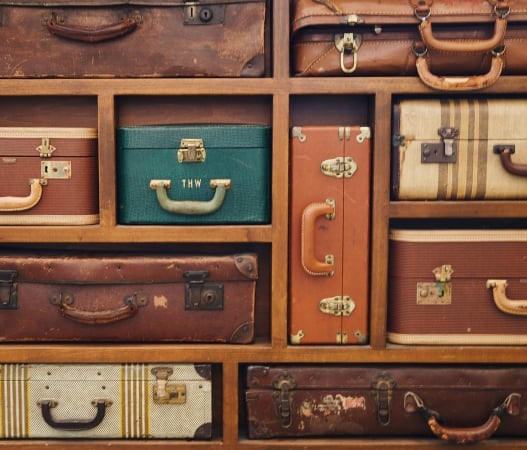 The Crown Jewel of Denver
"I guess I'm just mostly attracted to difficult projects," Crawford wryly muses when she thinks back on her decision to undertake a renovation of Denver Union Station — arguably her most ambitious project to date in a career defined by tireless work and unparalleled vision.
Built in 1881, Denver Union Station once ranked among the most breathtaking buildings in the western United States. But as the golden age of train travel gave way to an era of freeways and airplanes, demand for travel by rail began to decline, and the imposing, Beaux Arts building gradually fell into disuse and disrepair.
Crawford had long been eyeing Union Station in her quest to restore and preserve the built heritage of downtown Denver. She envisioned the Station reborn as a shopping concourse, hotel, and large, open public square that could function as Denver's most important gathering space. But the expansive scope of such a project required buy-in from across the business community.
So in 2011, Crawford created the Union Station Alliance, a coalition of architects, hospitality professionals, construction firms, and retail operators, who together undertook the mammoth, $38-million-dollar revitalization.
The newly reimagined Denver Union Station opened to the public in 2014 — one hundred years after the historic building's original opening, a testament to vision, determination, and civic pride of Dana Crawford.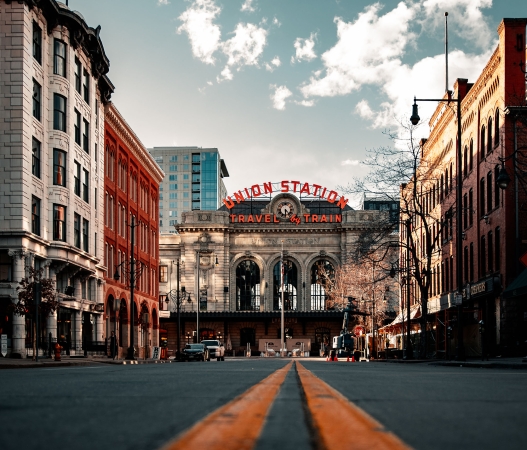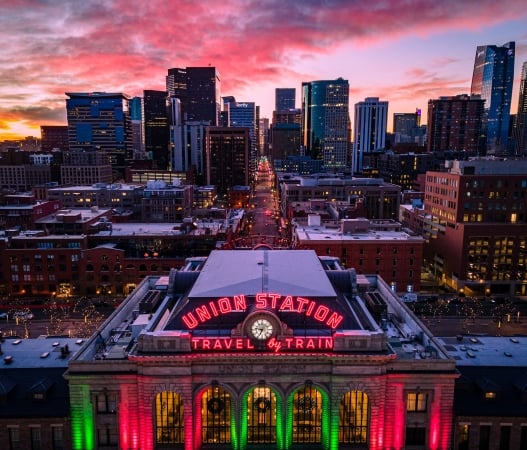 Additional Blogs to Check Out
Here are some blogs we think you'll love, give them a read.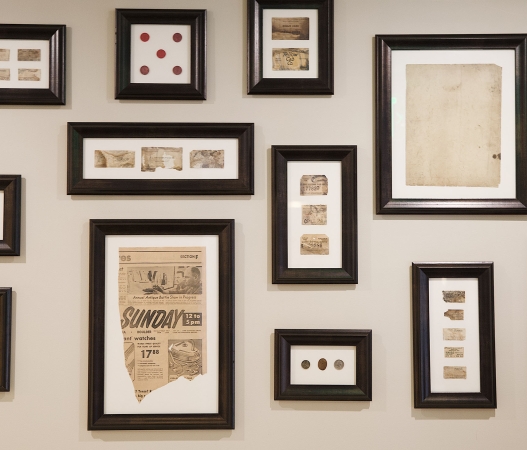 These Lost Treasures Tell the Story of Denver Union Station
Relics of Denver's rich and vibrant history abound in Union Station — if you know where to look. Join us as we explore five of the Station's lost treasures.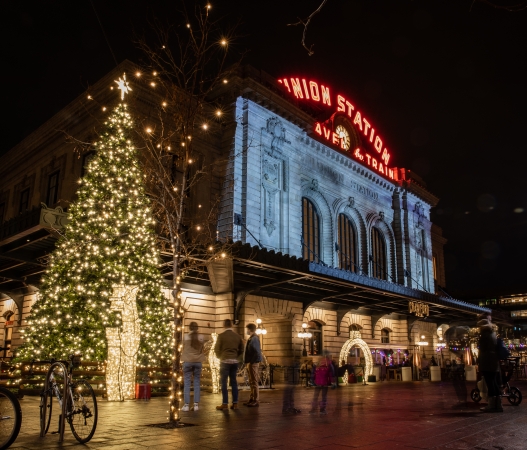 Dashing Through LoDo
A Collective Holiday Extravaganza Presented by Denver Union Station, Dairy Block, and McGregor Square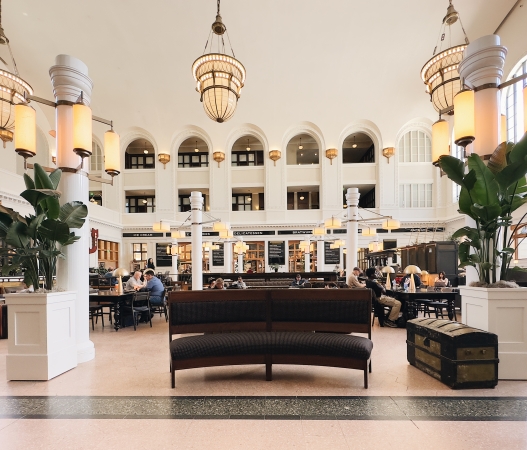 Our Ode to an Original Bench returned to Denver Union Station
Welcome Home Birge & Shoemaker Family Bench! Our Ode to an Original Bench returned to Denver Union Station